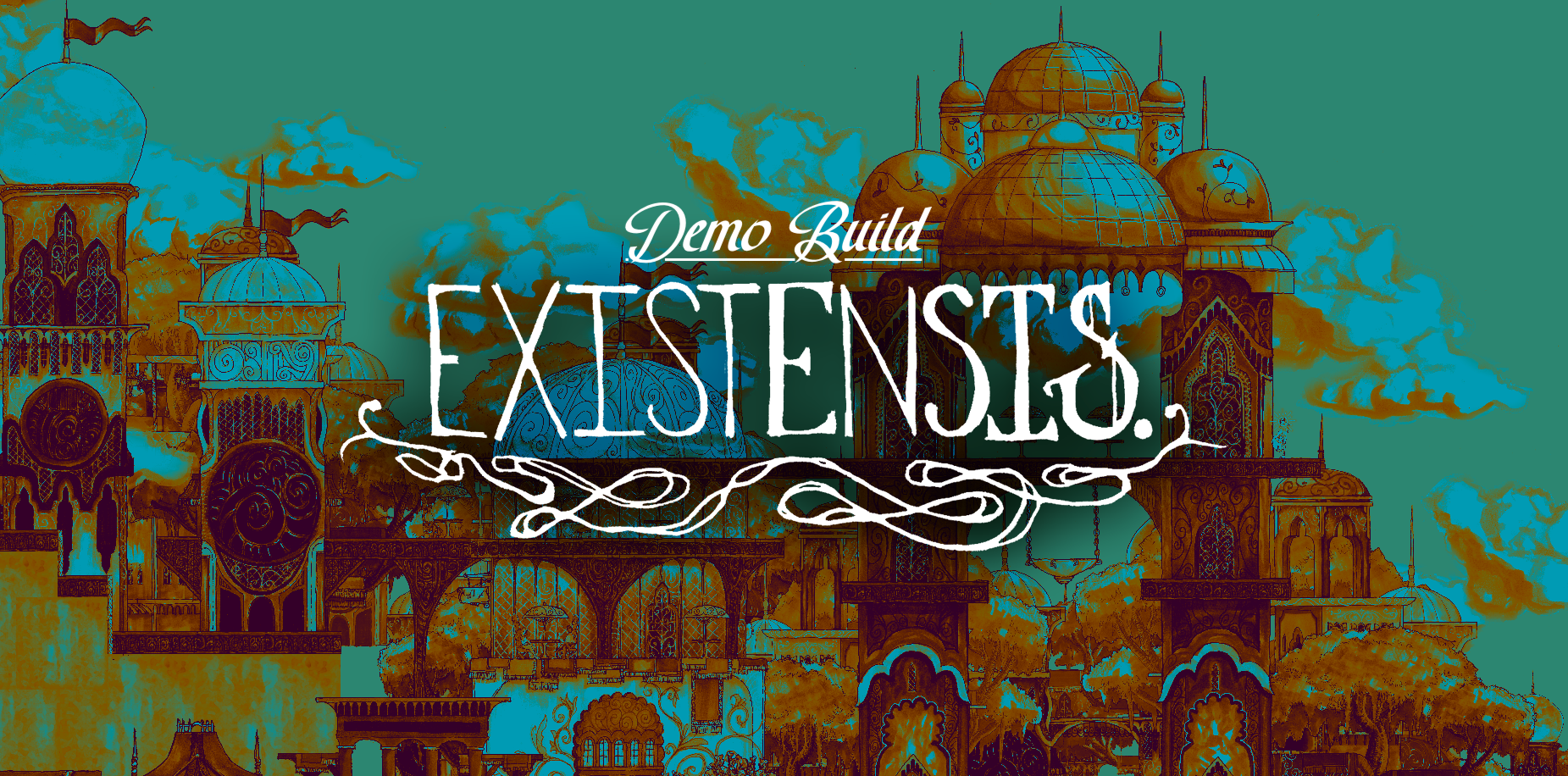 EXISTENSIS (demo build)
A downloadable game for Windows and macOS
You are an artist in a weird and wonderful world.
You have gone on pilgrimage to seek inspiration
to complete your magnum opus:
A tower that represents the journey of life.
But to finish it, you must find the meaning in
life's end.

Seek inspiration, so that it may lead you on branching paths throughout this colorful world. This demo contains two endings, and three areas (not including the tutorial area.) The full game will contain fifteen areas, and many possible endings. There is no combat or failure state, so that you may enjoy your pilgrimage in peace.
If you want to support the game, consider making a pledge to my Patreon!
https://www.patreon.com/LibrariumStudios
INSTALLATION INFORMATION:

WINDOWS - Unzip the downloaded .zip file, then open the application within. A prompt should come up asking if you want to "Extract All". Select Yes and once it is
done extracting, re-open the application.

MAC - Download the file from the itch.io app, and launch it from there.
Download
Click download now to get access to the following files:
Existensis Demo (PC)
403 MB
Existensis Demo (MAC)
405 MB
Comments
Log in with itch.io to leave a comment.
Uh is this 32 bit enabled? I'm going to guess not?
I will look into that. Cards on the table, I am entirely unsure, but it runs on mac as long as you download it from the itch app, so I am going to guess so.
Impossible to run the Mac version. The code signature is invalid, so the OS will not allow it to run, saying that it is damaged and should be moved to the Trash.
Even after I worked around that problem, the game just showed me this error on launch: "Unable to find game!!: /Users/andy/Library/Application Support/com.ExistensisDemo.game/game.ios"
Thank you for making me aware of the problem. It will be fixed as soon as possible.
A fix has been found for the problem. For the Mac Version, you need to download it from the itch.io app. Downloading and launching it from the app will allow it to run without issue.
Once again, thank you for telling me about the issue!

Fantastic job with the artwork! Hoping to see more in terms of gameplay in the full version.
Thank you very much! Sorry about what happened in the Librarium. That was a bug that affected the PC version. It is now fixed in the latest version of the demo.